COMPLETION OF THE PROCEEDINGS OF THE 97TH HELLENIC UNIVERSITIES RECTORS' SYNOD (CONVENTION) , CARRIED OUT WITH PHYSICAL PRESENCE AND CHAIRED BY THE AGRICULTURAL UNIVERSITY OF ATHENS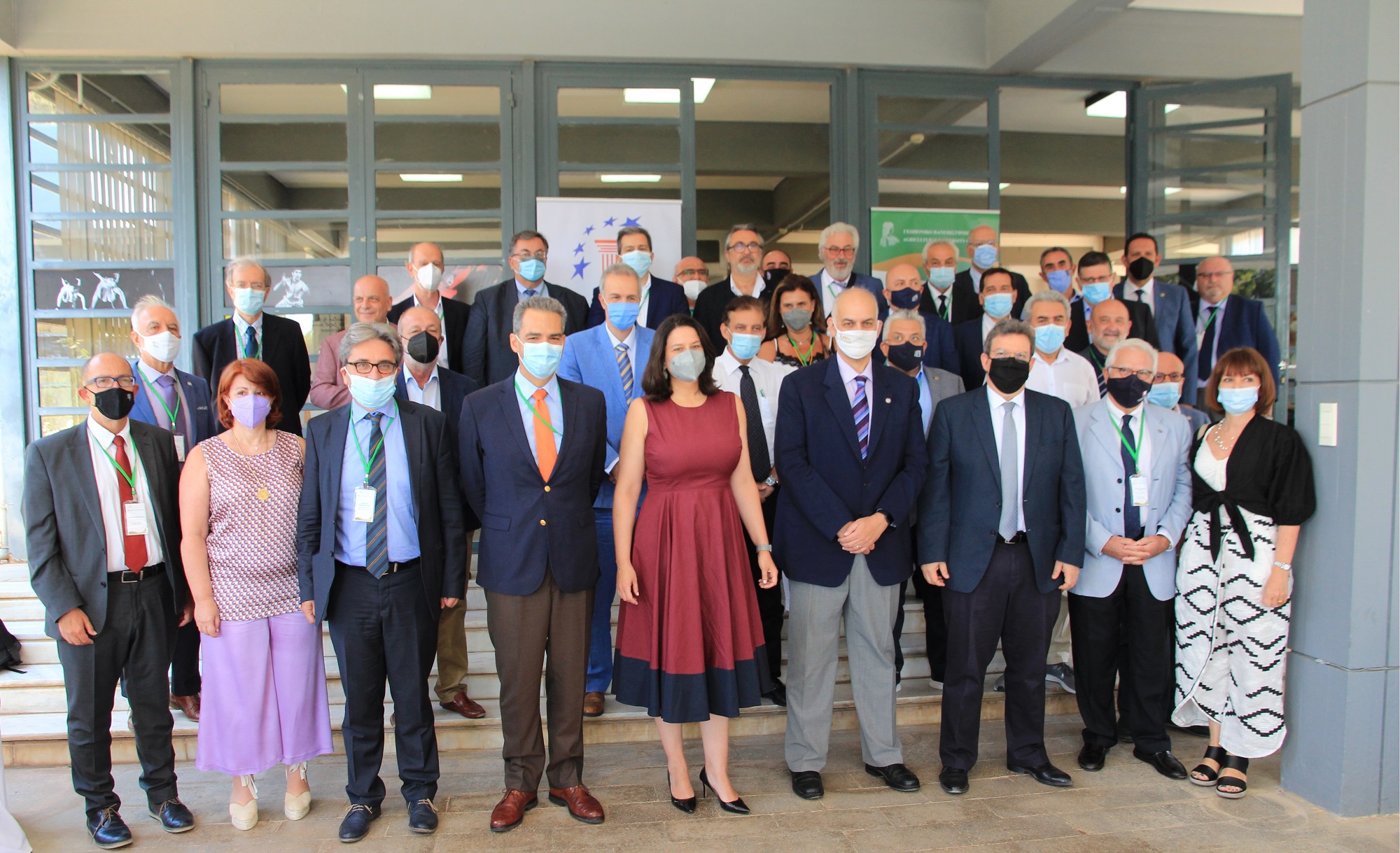 The Proceedings of the 97th Hellenic Universities Rectors' Synod (Convention)  were completed, with great success, on Saturday, July 17th 2021, at the European Cultural Centre of Delphi. Indeed, the Synod (Convention) took place with physical presence, after it had been holding, for almost two years, by means of teleconference. That event, strongly, symbolizes the return of the academic community to regularity, as well as the long - awaited restoration of immediate interaction, amongst its members.
The Agricultural University of Athens, having assumed the Presidency over the Synod (Convention), was the exclusive organizer of the four-day event, carried out from July 14, 2021 to July 17 2021, inasmuch the coordinator of the hard undertaking of the transition from distant and online communication to face - to - face discussion. Both the Rectorate Authorities and the select group of colleagues, from the academic personnel, being in charge of all the preparation procedures, in addition to the provision of constant support at the Synod (Convention), not only did they meet the demands of the organisation of that significant event, but they were, also, able to "rise to such a challenge", to the full extent, eliciting the official and public praises of all the participant Universities, across the country's regions. As a result of such an accomplishment, the Agricultural University of Athens, has emerged once more, as being a leading Institution that keeps "setting the bar" too high, for any relative future events to be organised.
In this respect, please find attached the official conclusions of the Synod (Convention).