Cultural Club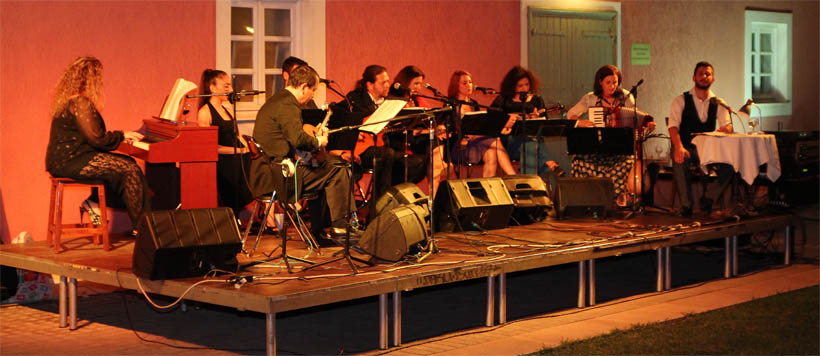 AUA students as well as administration personnel are offered the opportunity to participate to the following cultural clubs:
Music club
Theater club
Dance club
The clubs have regular meetings coordinated by trainers and their work is often presented to the audience in AUA events.
Music Club
The AUA Music Club was established in 1993 by a group of students involved mainly with traditional music.  The initiative was received with a warm welcome by several members of the academic society that joined the club and was also vividly supported by the AUA Administration.
The target was to help the members of the club express their artistic and musical sensitivities and get pleasure out of this procedure through the teamwork spirit.
In the past, the AUA Music Club, coordinated by Professor Nikolaos Martinos presented their work in AUA events with orchestra and choir, playing traditional Greek music and singing traditional songs (e.g. Christmas Carrols and hymns from all over Greece).
During the Agricultural Week (1997 and 1999) the Music Club presented the special "From smyrneiko – rempetiko to modern entehno (arty) Greek song", while at the same time it participated to events within as well as outside AUA.  As an outcome of all this work a CD was released in 2000 titled "Yia des pervolin omorfo".
From 2007 until today – in cooperation with the composer Dimitris Mitsotakis, who is now coordinator - the AUA Music Club has presented specials to Manos Chatzidakis (2007), to the poets Nikos Kavvadias (2008) and Manolis Anagnostakis (2009), to the lyrics writer Alekos Sakelarios (2012) and to the composer Vassilis Tsitsanis (2014).  It has also presented specials to the Greek cinema (November 2010), to songs and dances from Asia Minor in cooperation with dance groups from KETHEA Diavasis (2011), as well as to modern entehno (arty) and laiko (popular) song (2013).
Further Information
Panagiota Koutsouli, Lecturer, tel.: 210-529 4440, fax: 210-5294440, email: panagiota@aua.gr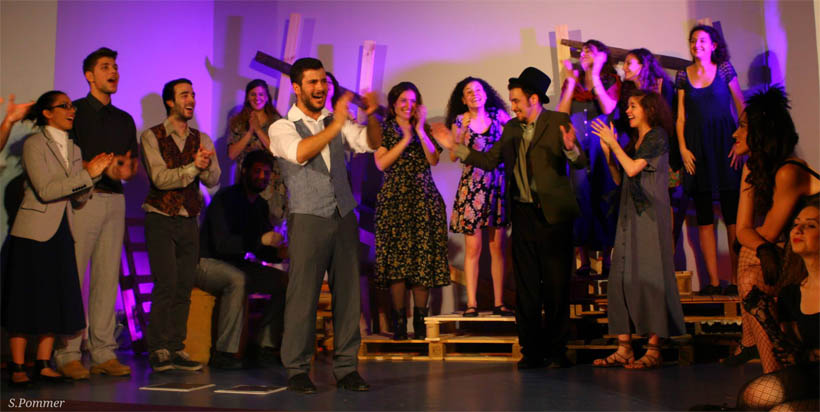 Theatre Clubs 2014-2015
The AUA Cultural Activities Committee has established two theatre clubs of 60 students under the directing instructions of Dimitris Mikios.
Rehearsals take place at the New Conference Centre on Mondays (club B) and on Fridays (club A) at 16:00.
Club B played in May 2015 "Kiniki ston kato kosmo", a remix of Loukianos's play "Nekriki Dialogi".  Club A played at the same period "The Suede Jacket" by Stanislav Stratiev.
Further Information
Aggeliki Kontou, tel.: 210-529 4958, fax: 210-3454557, email: akontou@aua.gr
Dance Clubs
The Traditional Greek Dances Lessons and the Latin Dances Lessons Schedule is the following:
Tuesday 16.30 – 18.00 Latin
Wednesday 16.00 – 18.00 Traditional Greek
Thursday  16.30 – 17.00 Latin
Lessons take place on the second floor of the Hall of Residence (behind the restaurant)
Traditional Greek Dances Teacher: Alexandros Mpakos
Latin Dances Teacher: Katia Patouli
Further Information
Ioannis Gousios, tel. 210-529 4725, fax: 210-529 4786, email: goussios@aua.gr