Trekking Club (F.O.S.)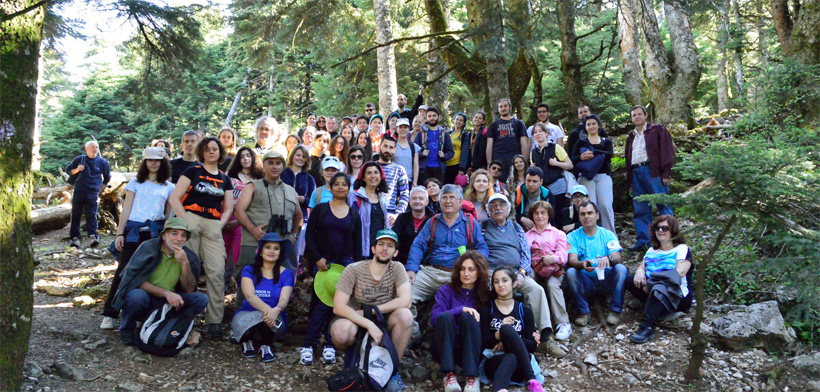 Objective
Natural environment is closely related to AUA studies. Coming closer to Greek nature enhances student motivation, especially for those from urban centres, as it combines educational and sports activities (mountain biking, hiking through gorges etc.
Through the F.O.S. club students voluntarily undertake many field actions not only for their benefit, but also for the benefit of the University and the society in general. Many actions are open to the whole academic community and the AUA graduates.
To this end, F.O.S. actions include:
Nature trekking tours in mountains. The tours can be one-day or multi-day hikes depending on the study area and budget resources. The focus is on trekking-climbing activities combined with the study of the flora, fauna, geology and the production, culture & society aspects of the visited area, within the framework of experiential learning and/or participation in relevant programmes.
Lectures and films on the planned trekking tours and relevant environmental issues are organised at AUA, open to students, members of AUA and other universities, and environmental organisations (WWF, Greenpeace, Hellenic Ornithological Society, Hellenic Society for the Protection of Nature).
Education Seminars on Greek Nature (flora, fauna, geology) in relation to agricultural sciences open to the general public.
Trail clearance, maintenance, signposting-mapping of ecopaths by students and AUA members voluntarily or through financed programmes.
Participation in actions to protect flora and fauna undertaken by various bodies and organisations.
Dissemination and information on planned trekking tours and activities through AUA website.