Museum of Agriculture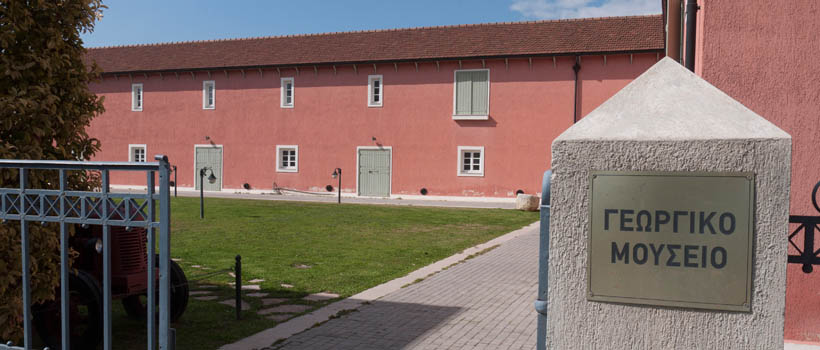 The Museum of Agriculture was established in March 2005 with the aim to recognize the contribution of AUA to the modernization and development of Greek agriculture and the rural community of the country. The museum's goal is to trace the dynamic relationship between the man and the environment, between the farmer and land, and show the successive stages of organization and development of rural communities. It also aims to show the contribution of scientific achievements and development of scientific fields to the improvement of agricultural production, the effect and their impact on the development of agricultural civilization.
The Museum of Agriculture hosts three collections.
The Collection of Scientific Instruments and Laboratory equipment includes more than 1000 items, which are important records of the history of the Agricultural University of Athens since its establishment. The history of the Institution is thus part of the history of higher education, the history of scientific instruments and of scientific research in university laboratories.
The Collection of Farming Tools and Domestic Implements includes a large number of wooden tools and implements used in rural areas, showing the everyday customs and behavior.
The Collection of the Works of Emmanuel Vathis includes a vast number of color paintings of fruit trees, vegetables and floricultural plants, and a large number of plaster models of fruits from different cultivars of trees. The collection is complemented by notebooks and notes of Vathis' travels around the world, rich photographic material for the 1930's until 1972 from his student life and career, a stamp collection with illustrations of flower plant species, and visual material from the laboratory of Pomology.
The Eleftheria Davi Museum of Minerals and rocks
The "Greek Museum of Minerals and Rocks" was inaugurated in the Laboratory of Mineralogy and Geology of the AUA General Department on 25th June 1996. In June 2009, the "Eleftheria Davi Museum" – as it was renamed – was transferred to the premises of the Museum of Agriculture, where it hosts a rich collection of representative minerals and rocks from the Greek territory, placed in display cabinets and classified according to the geographical area. The collection also includes maps, relief depictions and other museum exhibits of great geological interest.
Minerals, industrial minerals and rocks, energy minerals and fossils from Greece are complemented by a rich collection of Greek marbles. Explanatory material and an information booklet provide quality visitor services, giving a full account of the mineral resources of our country through a really rare natural geological exhibition.
Further Information:
Evrydiki Spyropoulou, tel.: 210-529 4956, fax:  210-529 4992, e-mail: evrydiki@aua.gr
website: http://mouseio.aua.gr