Library & Information Centre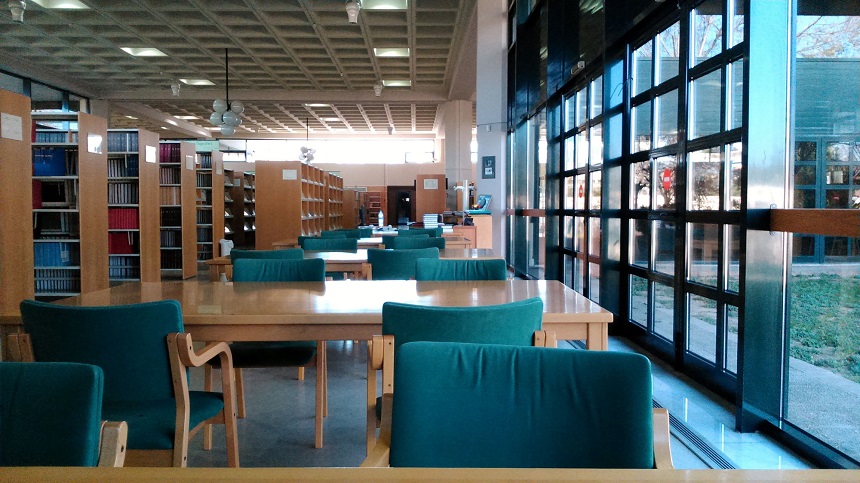 Library & Information Centre (LIC) constitutes a hotspot of collection, processing and dissemination of information, aiming at the support of AUA educational, scientific and research work.
Focused on meeting the information needs of the academic society, the LIC continuously updates and improves the services provided:
Library Committee is responsible for the effective functioning of LIC. Vice Rector Associate Professor Iordanis Chatzipavlidis is the Chairman of the Library Committee.
Deputy Head:
Christos Ziogas, tel.: 210-529 4279, fax: 210-529 4278, email:christosziogas@aua.gr
Staff:
Maria Kanini, tel.: 210-529 4277, fax: 210-529 4278, email: marakikan@aua.gr
Stella Papoulidou, tel.: 210-529 4276, fax: 210-529 4278, email: arcobaleno@aua.gr
Charalampos Alatzas, tel.: 210-529 4923, fax: 210-529 4278, email: alatzas@aua.gr
Kyriaki Kasnesi , tel.: 210-529 4266, fax: 210-529 4278, email: kasnesi@aua.gr
Maria Mpelesi, tel.: 210-529 4922, fax: 210-529 4278, email: mbelesi@aua.gr
Christina Bousinaki, tel.: 210-529 4267, fax: 210-529 4278, email: christina@aua.gr
Aggeliki Fragkaki, tel.: 210-529 4271, fax: 210-529 4278, email: libr8faa@aua.gr
Giorgos Dafnomilis, tel.: 210-529 4275, fax: 210-529 4278, email: dafnomilis@aua.gr
Website: http://library.aua.gr
Email: library@aua.gr
Facebook: https://www.facebook.com/AgriculturalUniversityofAthensLibrary/