Career Services Office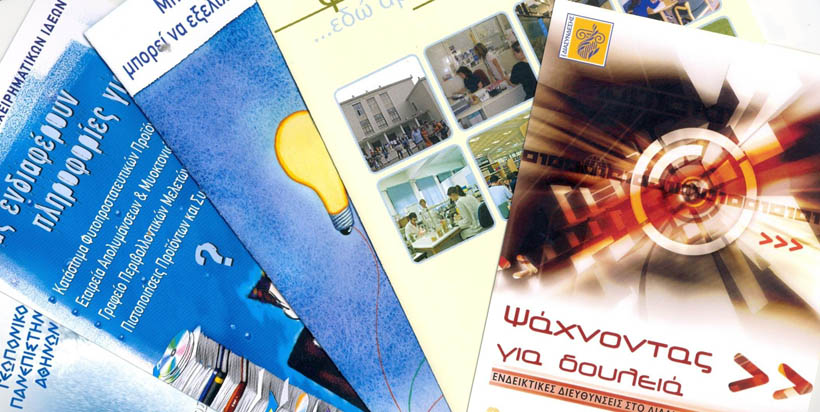 The aim of the Career Services Office is to:
Provide support to AUA students and graduates on Agriculture education & training and Agriculture career opportunities.
Network the AUA with companies/organizations of the agricultural sector, supporting graduates on their job search.
Promote the AUA Departments and Degrees in the labor market and provide high school students with information on agricultural studies offered by the AUA.
Carry out case studies regarding AUA graduates' employability and the current situation in the labor market within the agricultural sector.
Undertake the publication and distribution of information booklets, and the organization of seminars and workshops on career issues.
Organize the "Career Days", offering job opportunities for AUA graduates through interviews conducted by companies/organizations in the agricultural sector.
Organize individual or team counseling to students with learning difficulties/disabilities
To this purpose, the specialized experienced staff members of the Career Services Office provide continuous up to date information and guidance on:
Postgraduate studies in Greece and abroad.
Scholarships/grants and financial endowments.
Entrepreneurship programs and funds.
Events and seminars on agriculture topics.
Agriculturalist professional rights and labor market trends.
Companies, unions and organizations within the agricultural field.
Job vacancies both in the private and the public sector.
CV and cover letter writing, job interview process, and filling out applications for postgraduate studies or job positions.
The Career Services Office  has been established since March 1997, co-financed initially by the Operational Programme for Education and Initial Vocational Training,  2nd and 3rd Community Structural Funds, and later by the European Structural and Investment Funds of the Ministry of Education, Research and Religious Affairs.
In general, the Career Services Offices are addressed to students, graduates, research, teaching and scientific staff of Academic Institutions, production and employment bodies from the labor market, as well as high school students, parents and career counselors from Secondary Education.
Staff
Tsourou Virginia, Tel.: 210-529 4817, fax: 210-529 4884,
webpage: www.career.aua.gr
e-mail: career@aua.gr