The Agricultural University of Athens in the 27th AGRΟTICA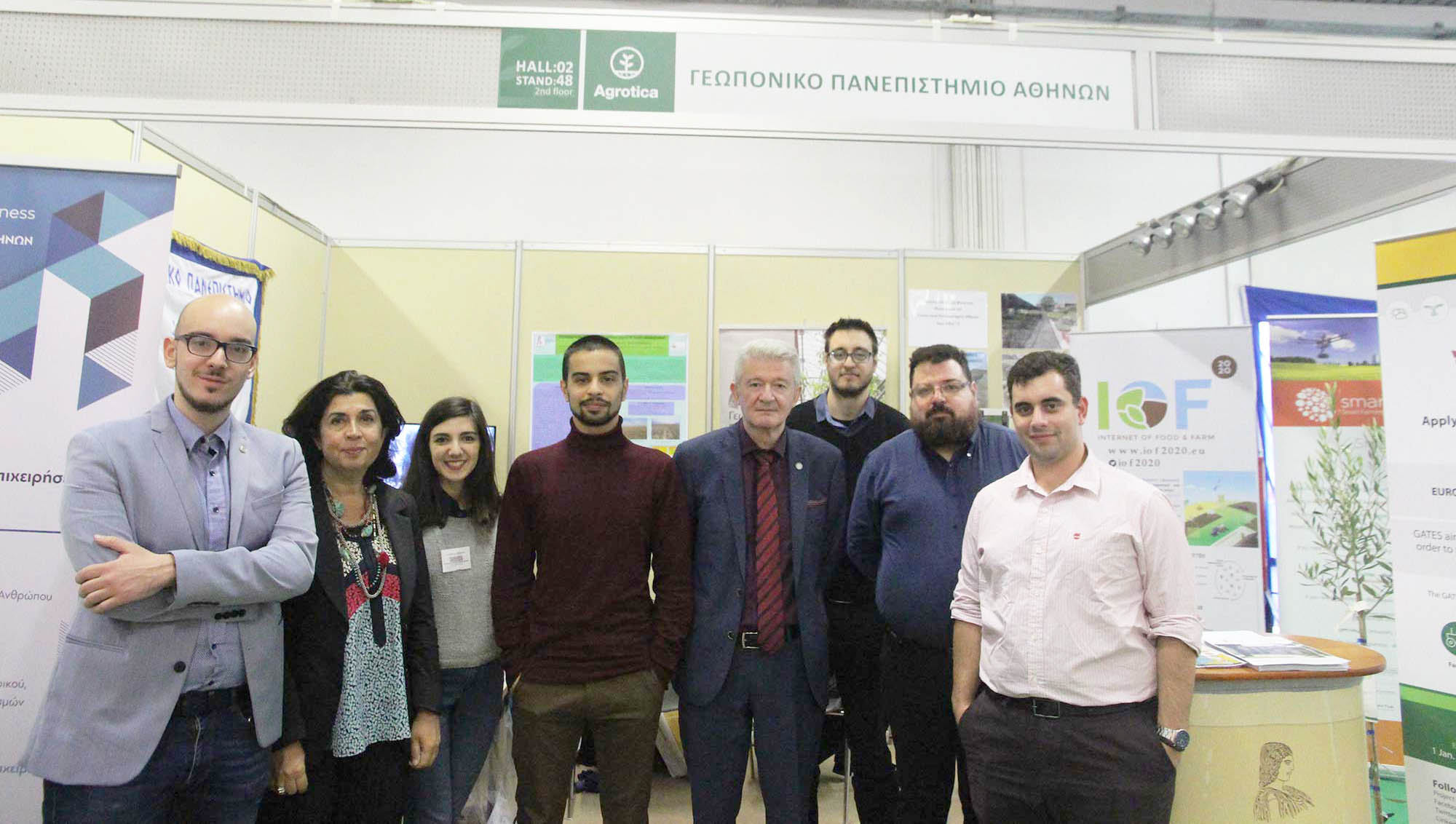 Our University was present at the 27th International Exhibition of Agricultural Machinery, Equipment and Supplies - AGROTICA2018 has been organized in Thessaloniki from February 1-4, 2018.
Agricultural University of Athens participated with a well-organized pavilion presenting all its educational and research activities, as well as its contribution to the development of the agri-food sector in Greece.
The Rector of AUA was present at the Exhibition, Mr. George Th. Papadoulis, who has been interviewed by the Macedonian TV networks and has pointed out the contribution of the AUA to the productive reconstruction of our country's Agri-food Sector.  Also, the Vice-Rector of Student Welfare, Academic Partnerships & OutReach, Mrs. Maria Kapsokefalou, participated with a speech at the central event of the Ministry of Rural Development and Food «2018 - Year of Research and Innovation in the Rural Sector - Prospects for the Application of Modern Technologies».  Professors of Agricultural University of Athens have participated in workshops and events within the framework of the exhibition, such as Nicholaos Derkas, Joseph Bizelis, Dimitrios Bilalis, Dionysios Kalivas, Efstathios Klonaris, and Emeritus Professor George Skarakis, as well as the members of the Farm and Agricultural Enterprises Management Mrs. Christina Miggirou, Mr. Efstratios Kanaros and Mr. Roikos Thanopoulos.
The presence of AUA in AGROTICA2018 has been supported financially by the European Programs of the AUA SAGRI - Sustainable Agriculture, Smart-AKIS European Network of Knowledge and Innovation in the Application of Precision Farming Technologies to Agricultural Machinery, GATES Internet Gaming Technology for Intelligent Agriculture Professionals Training, IoF2020 Interconnection of Food and Farming 2020, the Post-Graduate Program «Sciences and Plant Production Systems» and the Farm and Agricultural Enterprises Management.  Special thanks to the Scientific Programs Supervisors Professors Messrs. Georgios Papadakis, Spyridon Fountas, Dimitrios Savvas.