Visit of the American Universities Delegates at the Agricultural University of Athens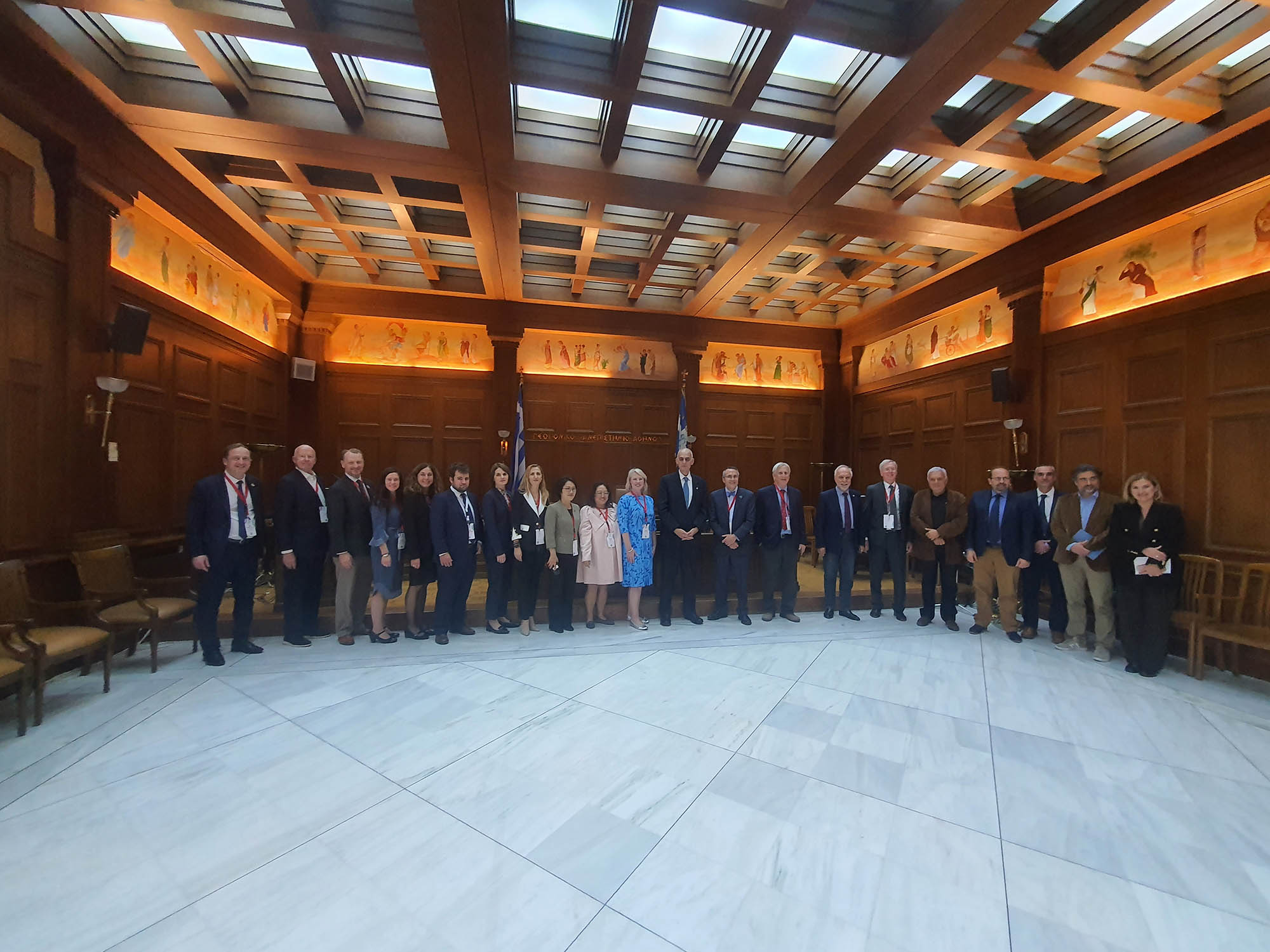 On Monday, November 7 2022, representatives of the American Universities visited the Agricultural University of Athens, within the framework of fostering bilateral cooperations amongst the American and the Greek Higher Education Institutions (HEIs). The Ministry of Education and Religious Affairs has already inaugurated since December 2019, the International Academic Collaboration Programme, between the two countries, along with the Institute of International Education (IIE) of the United States of America.
Indeed, thirty (30) out of the most important American Universities have been in Greece these days, with a view to concluding Strategic Collaborations with Greek Public Universities and among them a great number of the most famous ones are included, such as Columbia University, Harvard University, Tufts University, Yale University,  Michigan State University, Rutgers University, California Polytechnic State University, Johns Hopkins University, University of Cincinnati, University of Kentucky,  University of Delaware.
The Rector of the Agricultural University of Athens, Mr Spyridon Kintzios, Professor and the Vice Rector for Finance, Programming and Development, Mr Iordanis Chatzipavlidis, Professor, have welcomed the multi-member delegation of the American Universities. The Dean of the School of Plant Sciences, Mr Dimitrios Savvas, Professor, the Dean of the School of Environment and Agricultural Engineering, Mr Christos Karavitis, Professor, Mr Dimitrios Tsitsigiannis, Professor of the Department of Crop Science, Mr Ioannis Papanikolaou, Professor and Thomas Bartzanas, Associate Professor coming from the Department of Natural Resources Development and Agricultural Engineering, as well as Mr Emmanouil Flemetakis, Professor and Ms Sophie Mavrikou, Assistant Professor both from the Department of Biotechnology, have all been present at the particular meeting.
The distinguished visitors have been taken on a guided tour around the infrastructure and facilities of the Agricultural University of Athens, including the Agricultural Museum premises and halls, the Central Greenhouse - Plant Nursery of Ornamental Plants and the Hydroponics Greenhouses, too. Afterwards, light finger food dishes were offered to the invited guests, in addition to commemorative gifts, both the annual AUA stamp and information material of the University comprised