Participation of the Agricultural University of Athens in the 47th Anniversary of the Restoration of Democracy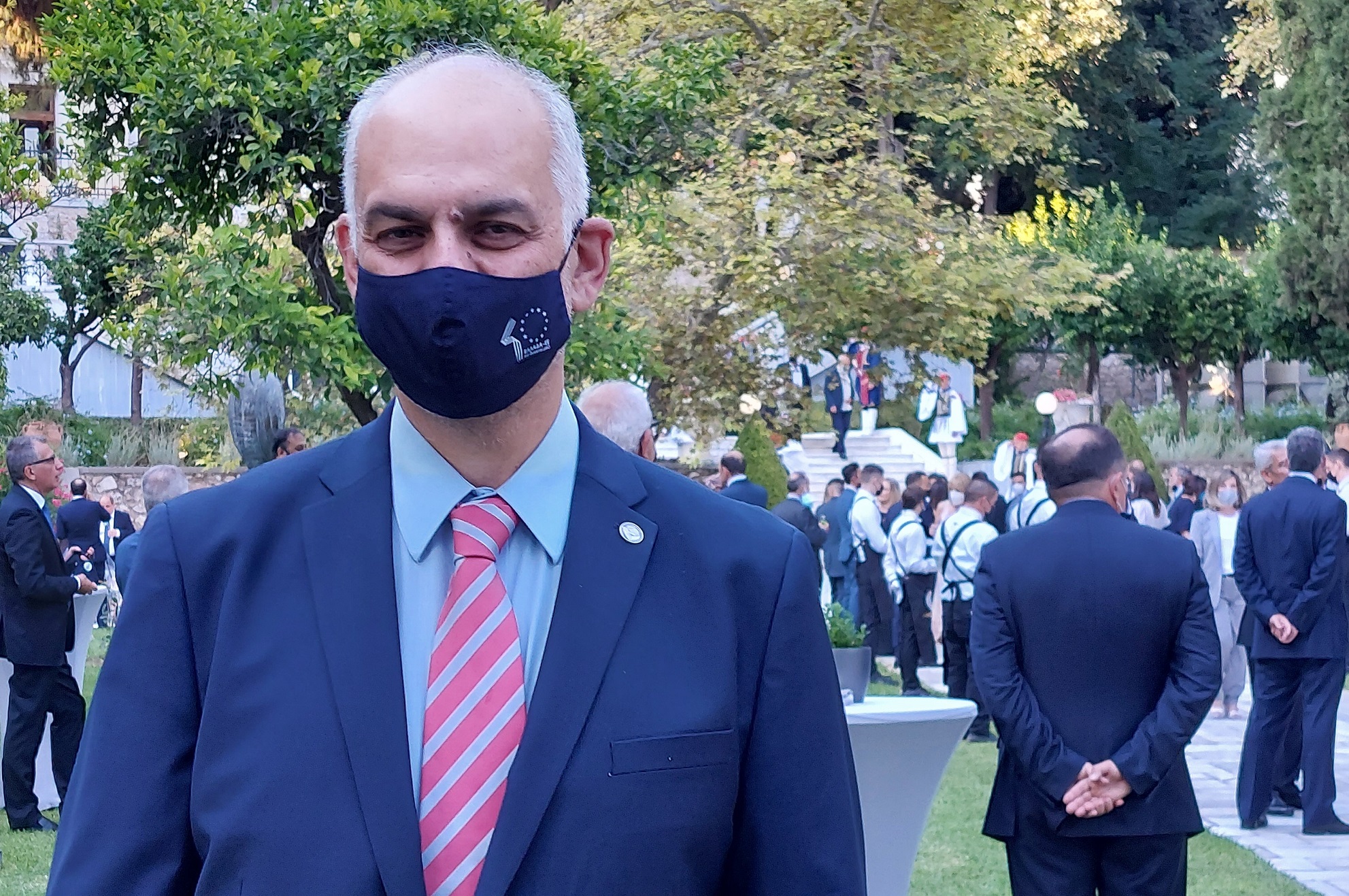 The established reception for the Restoration of Democracy was held on Saturday, July 24th 2021, at the Presidential Mansion in Athens. The AUA Rector, Professor Spyridon Kintzios, took part in the Commemoration of the Anniversary of that great Historic Event, on behalf of the University.
Indeed, last Saturday, forty-seven (47) years have been completed, since the   Restoration of Democracy in Greece, and all the proper festivities took place at the garden of the Presidential Mansion.
Τhe President of the Hellenic Republic, Katerina Sakellaropoulou welcomed with pleasure, at the garden of the Presidential Mansion, all the invited people, such as political leaders, ministers, members of Parliament, resistance fighters, people of Letters and Culture,  as well as people from the health sector.