INTERNATIONAL RECOGNITION OF THE RESEARCH CONTRIBUTION OF THE AGRICULTURAL UNIVERSITY OF ATHENS IN THE STRUGGLE AGAINST THE CORONAVIRUS PANDEMIC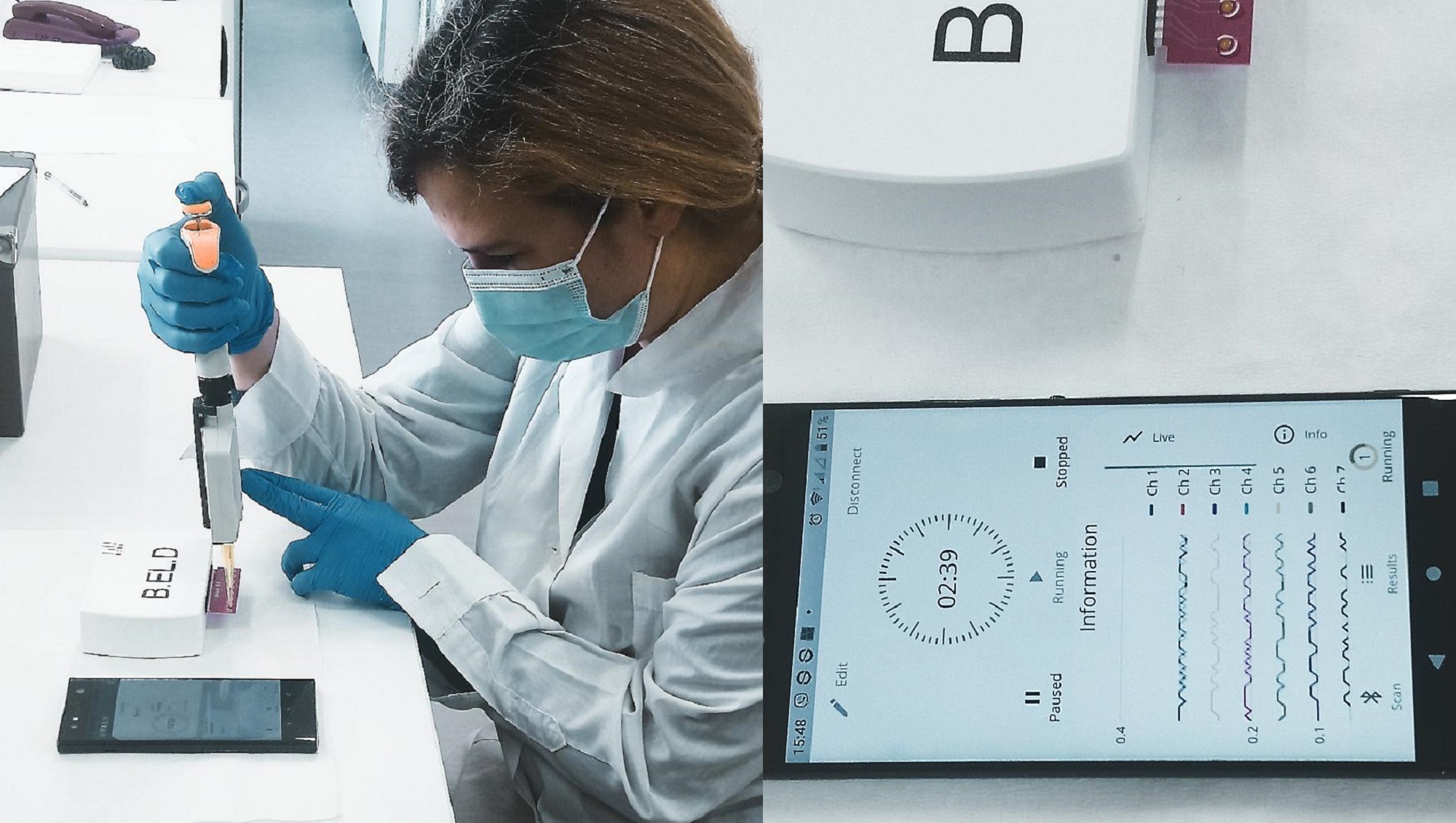 The development of an innovative diagnostic system for the rapid (3 minutes), sensitive and scale-up detection of the SARS-CoV-2 virus surface S1 protein S1 by a research team of the Agricultural University of Athens was published yesterday (31.05.2020) in the leading scientific journal Sensors. This method potentially allows the virus to be detected even immediately after an individual becomes infected, allowing even asymptomatic patients to be identified in the early stages of the virus spread. Interest has already been expressed in the organization of large-scale clinical trials both in Greece and internationally in collaboration with national and international bodies, in view of the possible second wave of the pandemic.
The diagnostic method was developed by researchers at the Department of Biotechnology. Due to its special importance, this research was supported by the Rector and the Vice Rectors, even at the level of the administrative facilitation of the timely supply of the necessary consumables. In this way, it is confirmed that the Agricultural University of Athens is a pioneer in all the scientific areas treated by its Schools and Departments, continuously transferring research progress in broader fields of science.
The article about the new coronavirus detection method is available at the following link: https://www.mdpi.com/1424-8220/20/11/3121/htm