Advanced seminar on table olives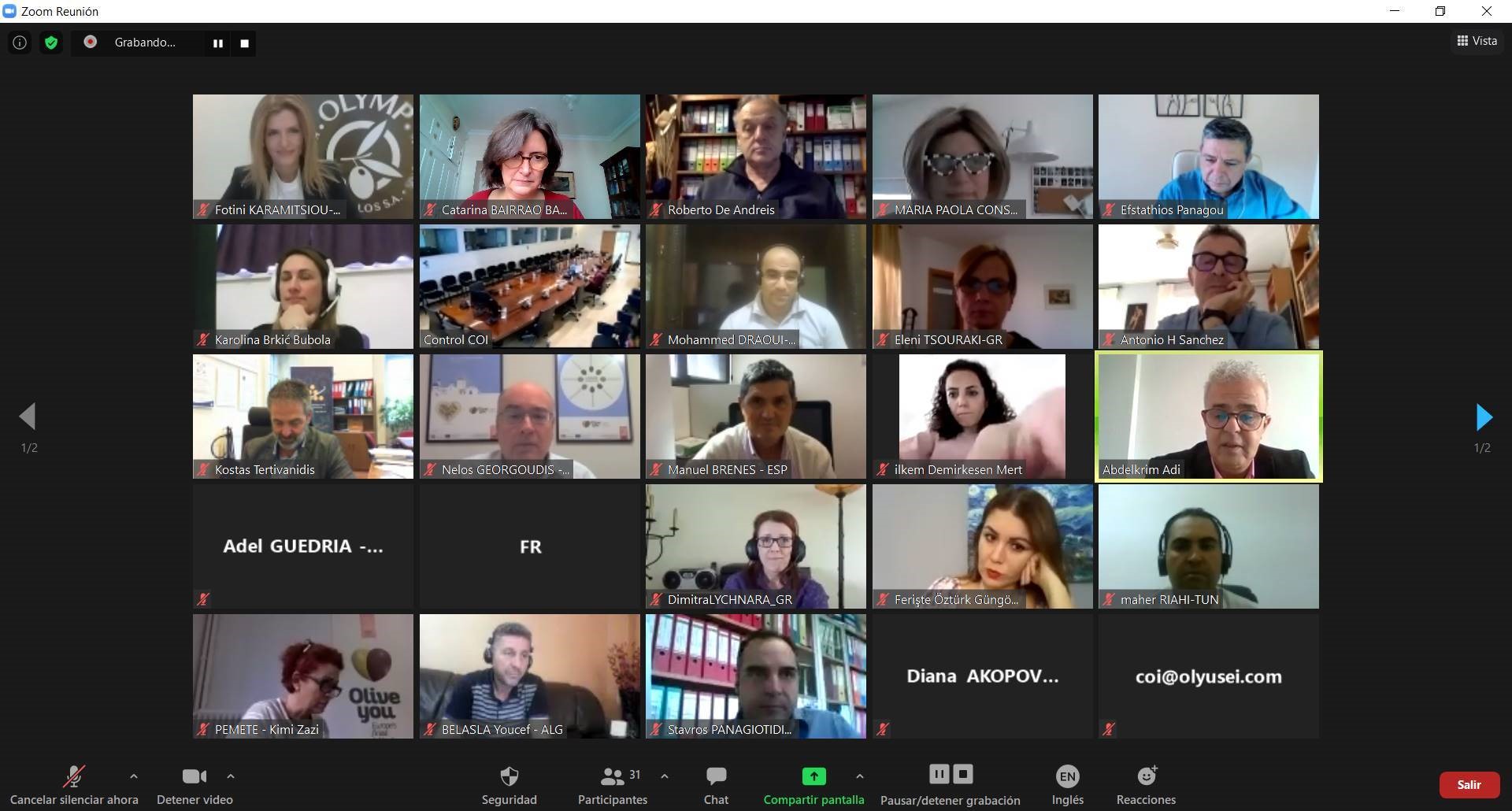 The Agricultural University of Athens (AUA), in celebration of the 100th anniversary of its establishment, co-organized with the International Olive Council an advanced seminar on table olives entitled "Hygiene control and quality management in the table olive industry". The seminar was held from 20 to 23 October 2020 via video conference, due to the emergency conditions of the pandemic and was attended by 22 representatives from 12 countries: Algeria, Croatia, Greece, Italy, Iran, Jordan, Lebanon, Morocco, Spain, Tunisia, and Turkey.
During the seminar, results and developments were presented regarding table olives processing of the main trade preparations, sensory evaluation, nutritional value and nutritional claims, microbial diversity, trade standards and management systems for hygiene and quality control of the product.
At the beginning of the seminar, a welcome speech was addressed by the Rector of AUA, Prof. Spyridon Kintzios and the Deputy Director of the International Olive Council Mr. Abdellatif Ghedira. Speakers at the seminar were experts from the International Olive Council as well as representatives from the table olive industry. The following speakers participated from Agricultural University of Athens, Efstathios Panagou, Associate Professor in Food Microbiology at AUA, who was course director and presented the latest developments in Greek-style table olives processing and Maria Kapsokefalou, Professor in Human Nutrition at AUA, who discussed the nutritional value of table olives and the opportunities of the sector to support table olives as an element in a sustainable dietary model.