Collection of basic necessities organized by the Volunteering Team of AUA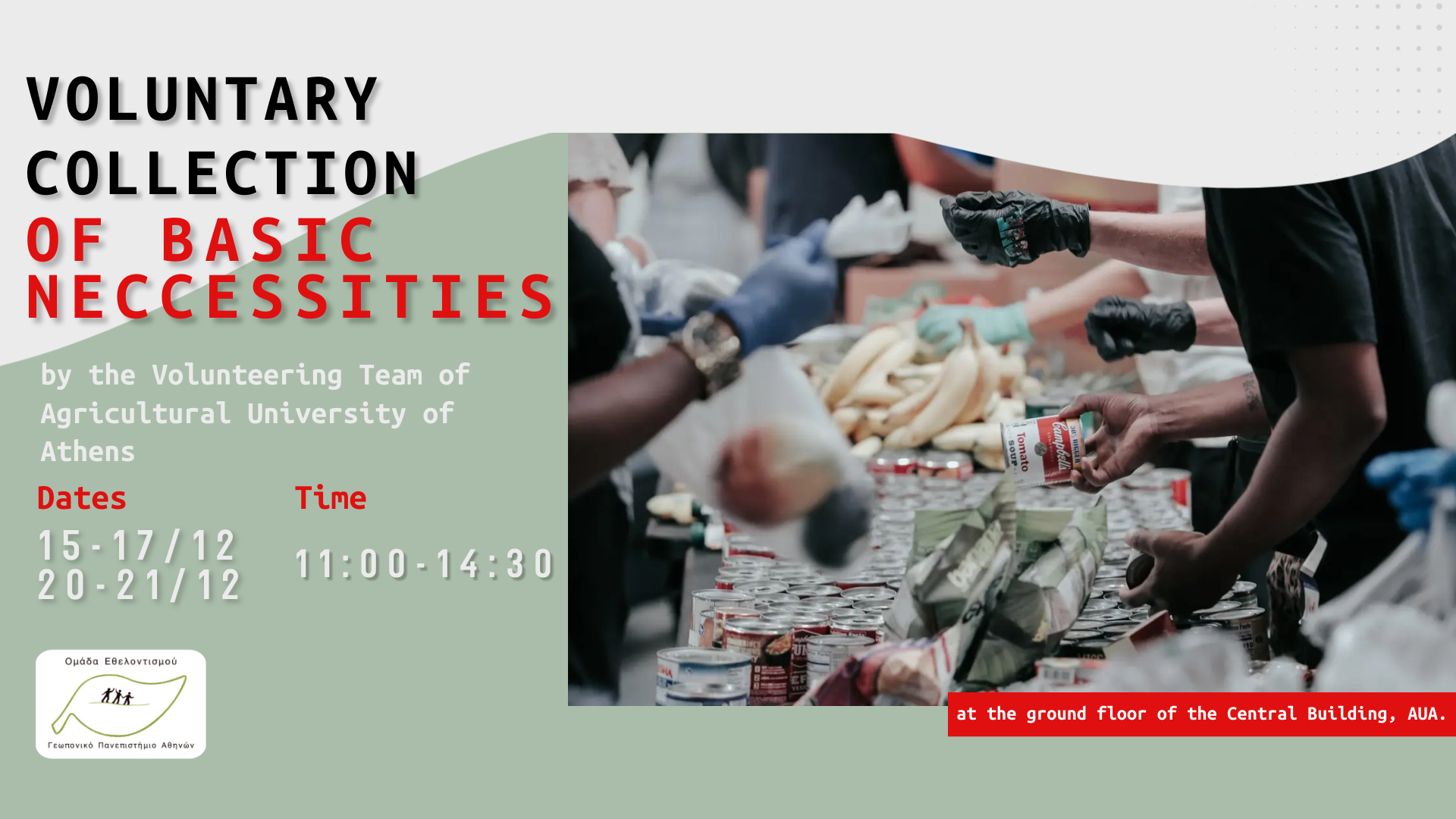 We are pleased to announce that the voluntary collection of basic necessities organized by the Volunteering Team of Agricultural University of Athens , will be held again this year!
The collection will take place from the 15th to 17th of  December and 20th to 21st of December 2021 , from 11:00 to 14:30 , at the ground floor of the Central Administration Building of AUA.
Our team is collecting packaged food, clothes for all ages as well as toys. Goods will be donated to ΚΥΑΔΑ.
This year we are also collaborating with
GIVMED , a non profit organization for the collection of medicine and hygiene products for vulnerable groups.
Active substances in need:
Paracetamol: DEPON, PANADOL
Omeprazole: EFROZIN, LOSEC, LORDIN, ELKOSTOP
Atorvastatin: ARVASTATIL, ATORCARD, LIPITOR, DANELIP
Attention! For safety reasons please make sure that you check this list here before donating any products.
All safety protocols will be followed during the 5 day collection.
We are waiting for you, let's all make a difference , driven by solidarity.
Don't hesitate to contact our team via the emails studvolunteer@aua.gr and volunteeringaua@gmail.com .