Participation of the Institute Marketing & Research of Medicinal and Aromatic Plants in AGROTICA 2022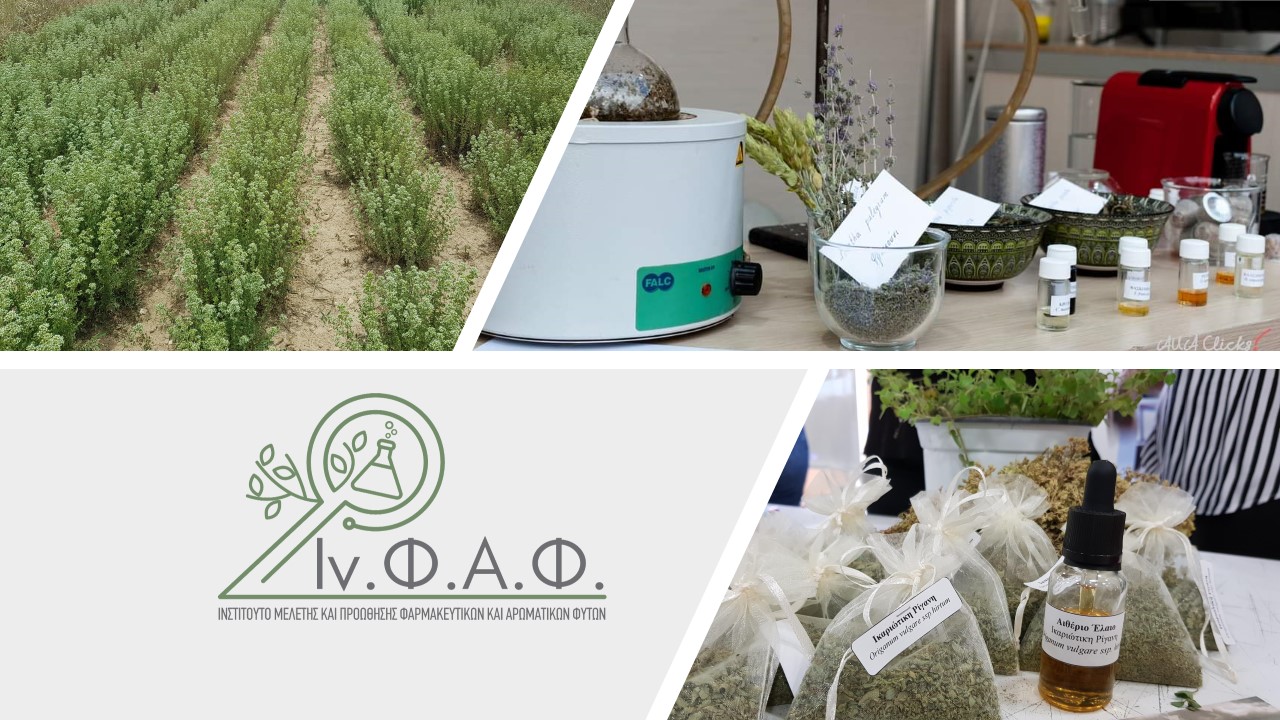 The Institute Marketing and Research of Medicinal and Aromatic Plants invites you at the event with title «The connection of the generated research with cultivation, processing and entrepreneurship in the Medicinal and Aromatic Plants (M.A.P.) sector». The event will take place in Agrotica 2022 on την Thursday, October 20, 2022, in the OLYMPIAS Hall of the I. VELIDIS Conference Center at 10:30 - 12:30.
The purpose of the Event is to promote the role, goals, and work of the Institute to bodies that are active and interested in the development of the M.A.P. sector and is addressed to the Academic community (Professors and Researchers), to bodies of the Public Sector and to members of the Private sector (Organizations and Companies) with scientific and business activity related to Medicinal and Aromatic Plants. After the presentation of the Institute, a "round table" will be conducted about the current situation of the M.A.P. sector in our country and an analysis of the parameters affecting its development.
At the event will attend representatives of the private and public sector, Ms. Mereti Maria, representative of Vitro Hellas, Mr. Brauchli Georgios from ANTHIR ABEE, Mr. Nikolaos Koutsianas and Ms. Irini Vallianatou from Symbeeosis, Mr. Gardikis Konstantinos from APIVITA, Mr. Kosmas Sotirios and Ms. Hatzigeorgiou Alexandra from MINAGRIC, Division of Propagation Material, Cultivated Plant Species and Phytogenetic Resources.
We invite you to participate in order to strengthen the collaborations of the Institute, with the Academic / Research Institutions of our country and with the Private Bodies from related scientific fields, with the aim of solving issues concerning the development of the M.A P. sector.
Throughout the AGROTICA exhibition 20 - 23 October 2022, you can be informed about the work and actions of the Institute and at the stand of the Agricultural University of Athens (Hall 2, Floor, Stand 53).
Yours sincerely,
The Board of Directors of In.M.A.P.
G. Economou, Professor A.U.A., Director In.M.A.P.
P. Tarantilis, Professor A.U.A.
K. Tsimboukas, Professor A.U.A.