AUA Voluntary action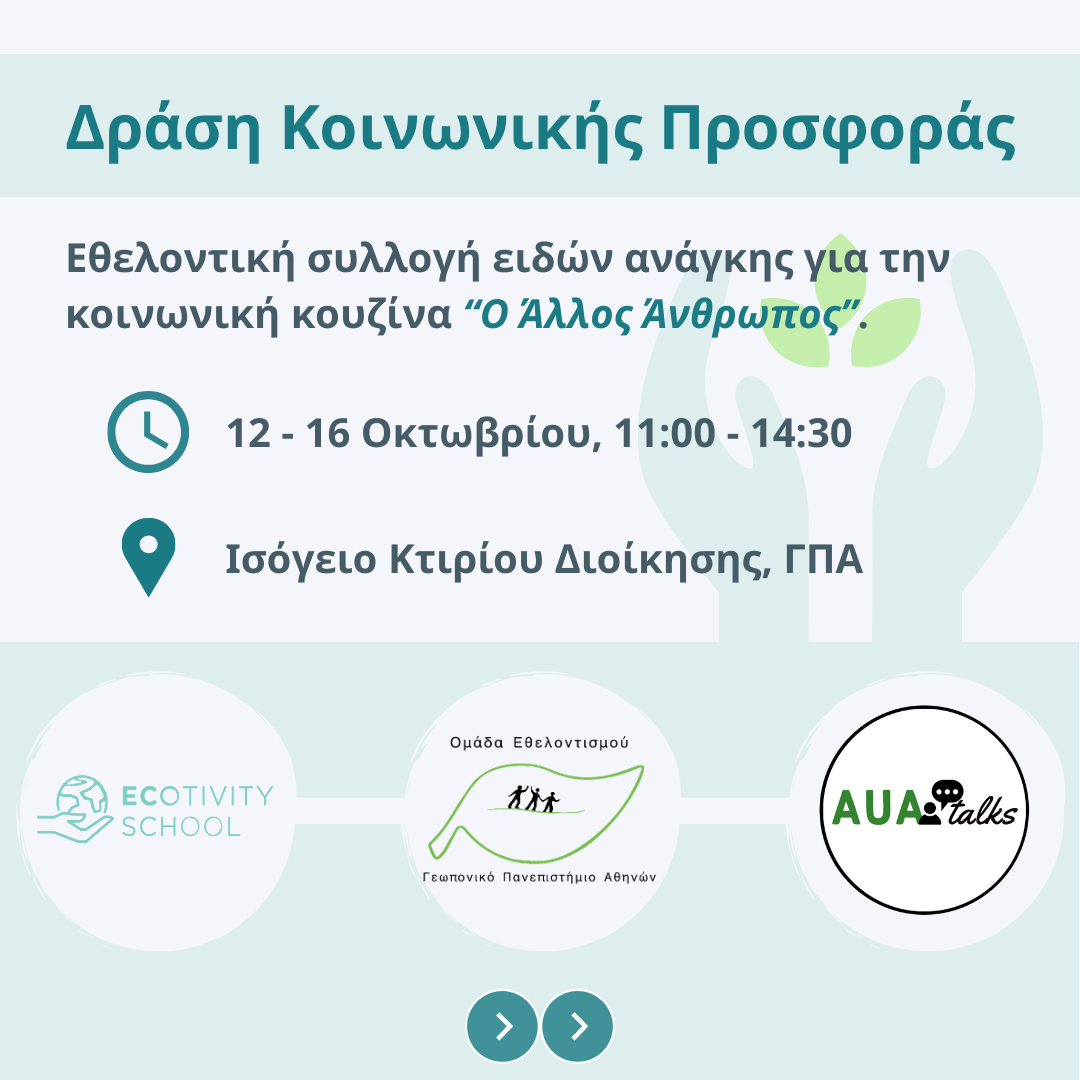 The Volunteering Team of Agricultural University of Athens , along with two other university teams,  AUA talks and Ecotivity School , are pleased to invite the members of the academic community to support their initiative and gather food and hygiene products. The necessities are going to be donated to the Social Solidarity Kitchen: "O Allos Anthropos" (address: Megalou Alexandrou 122, in Keramikos) to support its cause. The collection is going to take place at the central building of the AUA Administration, in the hours 11:00am – 14:30pm, from Monday 12/10 until Friday 16/10.
For safety reasons, we would like to remind you to keep the appropriate distances and use a mask at all times. Also, the volunteers who collect the products will  wear gloves and masks.