The Agricultural University of Athens participates in a virtual race for European Friendship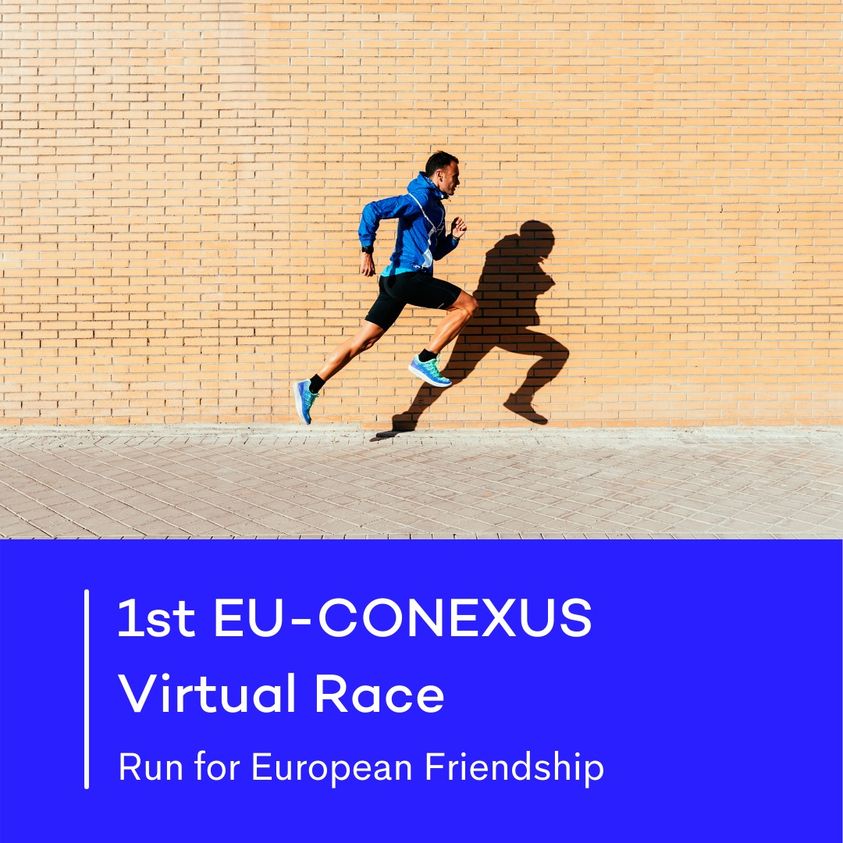 Date:
Thursday 08 Apr 2021

to

Sunday 18 Apr 2021
The Partnership of European Universities, entitled EU-CONEXUS, in which the Agricultural University of Athens participates, in collaboration with eight other Universities, acting as members of that Consortium, has scheduled its first virtual race. Indeed, that race event shall take place from April 8, 2021 to April 18, 2021 by involving both students and faculty, as well as administrative staff, from all the Universities, within the framework of the European Universities Initiative, EU-CONEXUS.
In particular, the race, under the banner "Run for European Friendship", is to be held virtually, by means of the Strava application. The participants are asked to choose among the three running laps of a 4, 7 or 10 km race on a racetrack respectively, in addition to the day and the time selected by themselves, within the ten days period, recording in turn, their race time achieved, onto the application. The participants that will emerge as winners, shall be either men or women, who will have scored the best time attained in each category, a virtual achievement that is to lead to their winning awards and other virtual medals, too.
It is noteworthy that, the Agricultural University of Athens, takes part in the partnership EU-CONEXUS, which constitutes a Transnational Collaboration of European Universities, and Research Institutions, aiming at Smart Urban Coastal Sustainability. As a matter of fact, EU-CONEXUS makes a great effort to meet the environmental challenges, arising more and more intensely, due tο climate change and develop innovative educational methods and interdisciplinary approaches for coastal areas, without putting their sustainability in danger. Along these lines, both students and the academic staff of the Universities involved, contribute by sharing fruitful exchange of knowledge and views, to the fulfilment of the purposes and actions of that extremely ambitious alliance, formed in the framework of the European Union, with the further goal of strengthening the strategic collaborations and developing effective competition among the European Universities, all over the international domain.
Besides, special reference should be made to the Universities, acting as partners of that Consortium, as follows:
LA ROCHELLE UNIVERSITÉ, (FRANCE)
THE AGRICULTURAL UNIVERSITY OF ATHENS, (GREECE)
THE TECHNICAL UNIVERSITY OF CIVIL ENGINEERING BUCHAREST, (ROMANIA)
THE KLAIPEDA UNIVERSITY, (LITHUANIA),
LA UNIVERSIDAD CATÓLICA DE VALENCIA "SAN VICENTE MÁRTIR", (SPAIN)
THE UNIVERSITY OF ZADAR, (CROATIA),
and the associated partners, as described below:
THE FREDERICK UNIVERSITY, (CYPRUS),
THE WATERFORD INSTITUTE OF TECHNOLOGY, (IRELAND)
THE UNIVERSITY OF ROSTOCK, (GERMANY).
For more information about the EU-CONEXUS partnership, please run the pertinent website: www.eu-conexus.eu. Anyone interested in taking part in the virtual racetrack, is kindly requested to sign up free, through the online platform: www.runatica.com/ext/eu-conexus-virtual-race-2021/.