Awarding of honorary commendations for the Volleyball Championship at the Agricultural University of Athens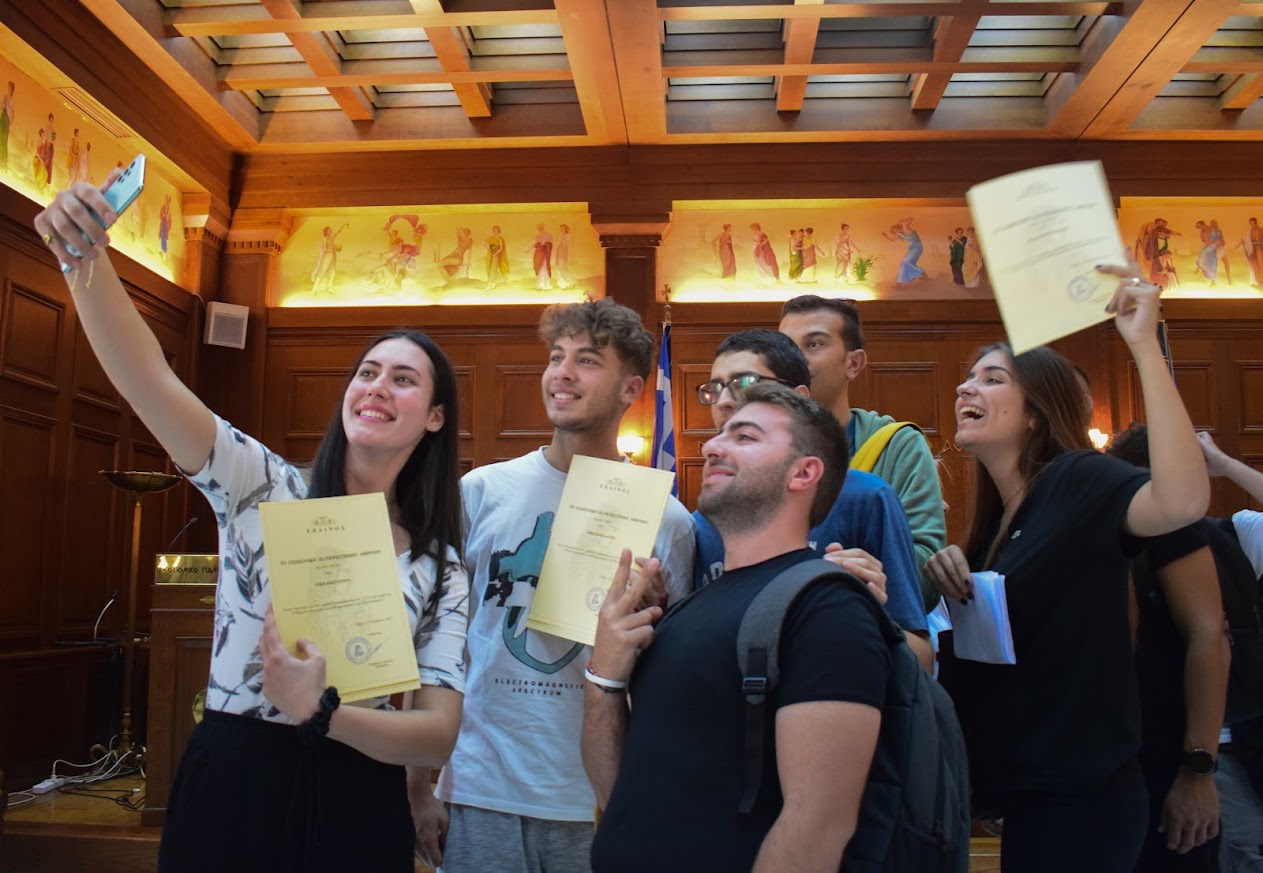 On Tuesday October 27 2022, in the context of the celebration of the National Anniversary of the 28th of October1940, the awarding of honorary commendations was held for the participants at the Volleyball Championship accomplished with success over the past academic year. The official praises have been received by the group leaders, having won the first three places.
These sporting events took place in the spring semester of the academic year 2021-2022, at the outdoor sports facilities of the Agricultural University of Athens, having Mr. Sotiris Papanikolaou acted as the volley referee, being a student of the Agricultural University of Athens and also the accredited referee by the Greek Volleyball Union, having been honoured under the framework of organisation, as well.
The Vice Rector for Administrative, Academic and Student Affairs, Mr Nikolaos Dercas, Professor, along with members of the Academic Community had been supporting the organisation and running of the games and they attended the matches performed, too. The Volleyball Championship has been coordinated by Ms. Polyxeni Tsaliagkou, currently on a Teaching posting to the Agricultural University of Athens, as a Physical Education Teacher.
All the interested parties can visit the following link, wherein the pertinent photos of the Volleyball Matches are captured: